Services Provided at Georgetown Animal Hospital
At Georgetown Animal Hospital, we offer a wide range of veterinary services. Whether you have a geriatric pet or recently adopted a puppy or kitten, we can provide him or her the care they need to live a long and healthy life. Here are some of the services we offer at our animal hospital that can help your pet.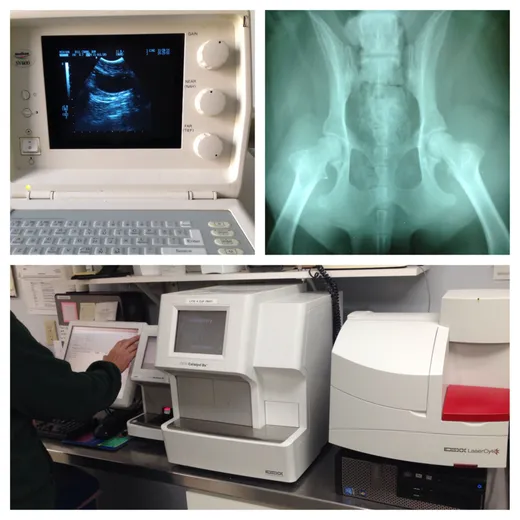 Preventative Medicine
We pride ourselves on providing preventative care. Preventative care can help us diagnose health issues in your pet early on before symptoms set in. Our veterinary care will include everything from routine examinations to vaccines and flea and tick control. It's essential to maintain routine exams for your pet to continually stay up-to-date on their health and well-being.
Comprehensive Diagnostic Services
Our full-service animal hospital is equipped with diagnostic tests of your pet's blood and urine to check for various health issues. A full-service lab ensures that you do not have to go far for preventative medicine or a diagnosis for your pet. Our vet uses these tests to accurately diagnose your pet's health to understand what treatment is right for him or her.
Laser Treatment
Laser treatment can help your pet recover after an injury, when the symptoms may include swelling and pain. Our veterinarian can reduce inflammation and pain, speeding up the healing process. This treatment is safe for geriatric pets, making it a popular option for pet owners looking for non-invasive options for their animals.
Surgical Services
A variety of surgical services can help your pet heal. Whether your pet has been sick for a long time or experienced a recent injury, our vet can provide the care he or she needs every step of the way. Our on-site lab makes it easy to get test results quickly before anesthesia is administered.
Pet Dental Care
One of the most overlooked components of pet care is dental health. Our team can provide dental care for cats and dogs, including dental cleanings. Most cleanings require pets to be placed under anesthesia. Our full-service lab allows us to perform various tests to ensure that dental procedures are safe for your pet.
Visit Us for Quality Pet Care from Our Veterinarian in Georgetown, OH
Whether your pet needs dental cleaning or laser treatment, our professional staff at Georgetown Animal Hospital can help. Our veterinarian is dedicated to helping your pet regardless of whatever pain or discomfort he or she may be experiencing. Call our vet office today to learn more about how our pet care can help your animal.